For the first time in many years I find my interests turning back to Nuevo.
The focus will not be the music – but the open embrace and the creativity. And because of that – even the music will for sure need revisiting – because we need boundaries – we need to understand where we are. We need a focus.
Tango will aways surprise us – of course. But this does indeed feel strange. I have invested so much time in the music.. night after night, week after week, month after month. For so long.
And now I seem to crave the creative possibilities above all else. This has been happening for a while now in all my tango – questioning each moment – trying to find new expressions.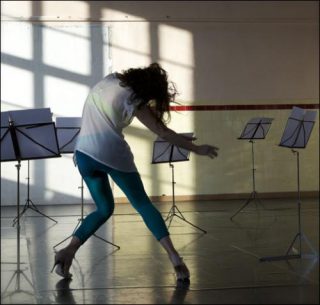 Is this in fact a retreat? Am I finding it all too difficult? I recently had a lesson where all of my confidence was damaged – I felt useless. Am I just seeking a way out?
It would be a strange way out – if that is what it is – because I have always felt that to dance Nuevo really well is a huge challenge. Dancing it badly doesn't interest me. But the music is so simple and inviting isn't it – expressive, emotional, and simple structures..
I don't know where this is going – but I seek creativity and playfulness in Tango. And maybe Nuevo can become a welcome inspiration if I can use it well.
It might be that what this interest is telling me is that I need to totally up my game in the open embrace.
Let's find out.