Today I spent a peaceful and reflective couple of hours in the superb Museum of Byzantine Culture here in Thessaloniki.
The museum is perfectly laid out and presented over 11 very spacious rooms, organised chronologically from the 4th century all the way to the 15th century and beyond.
The explanations were presented in Greek and in English, the quality of the language used was excellent – so much so that I actually photographed some of the text so that I could enjoy reading them later. I even found some of the names of the rooms to be strangely evocative :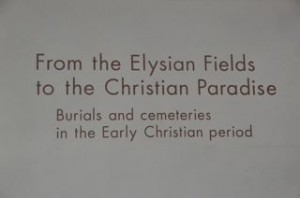 Yesterday I began to understand in a small way what Macedonia means to the Greek people, today I took the very first steps on a similar journey of discovery centred on Byzantine culture. And what a journey – to see such an empire migrate from Latin and Roman polytheism to Greek and Christian orthodoxy as I quietly stroll from room to room..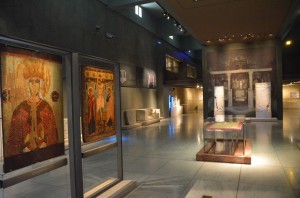 Each one of the 11 rooms had an attendant who politely watched my progress from work to work. And the main reason for me writing this post is that apart from myself they were the only people in the museum.
For the entire two hours that I was there I was absolutely the only visitor.
Of course I thoroughly enjoyed the experience of having such a museum completely to myself – but a part of me found this incredibly sad. It was gently raining, the perfect kind of day to spend some time in such an informative and cultural place.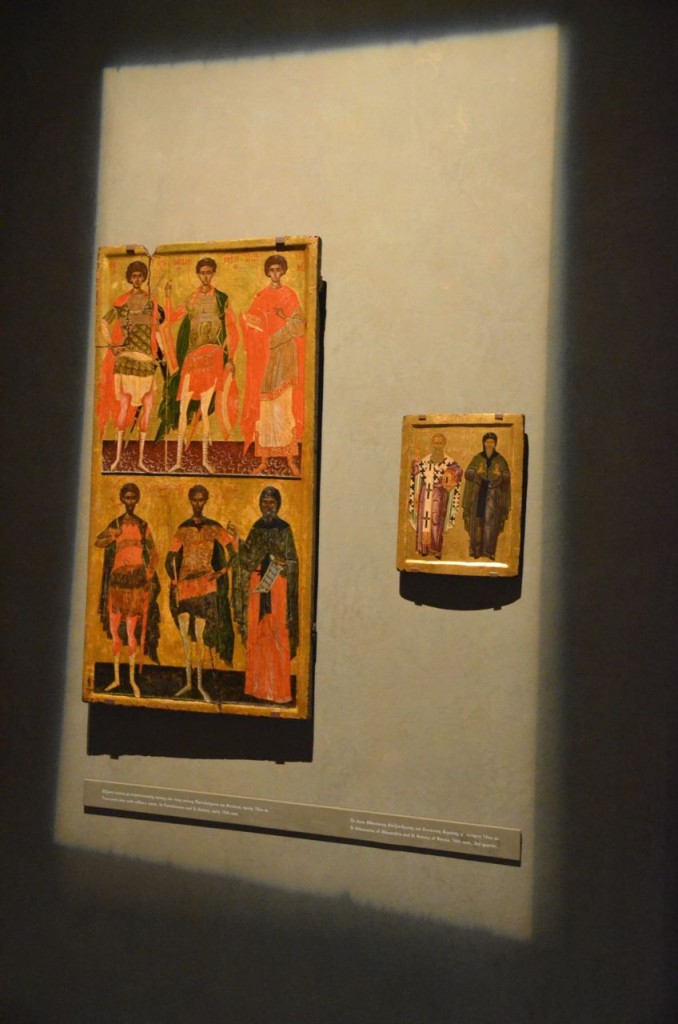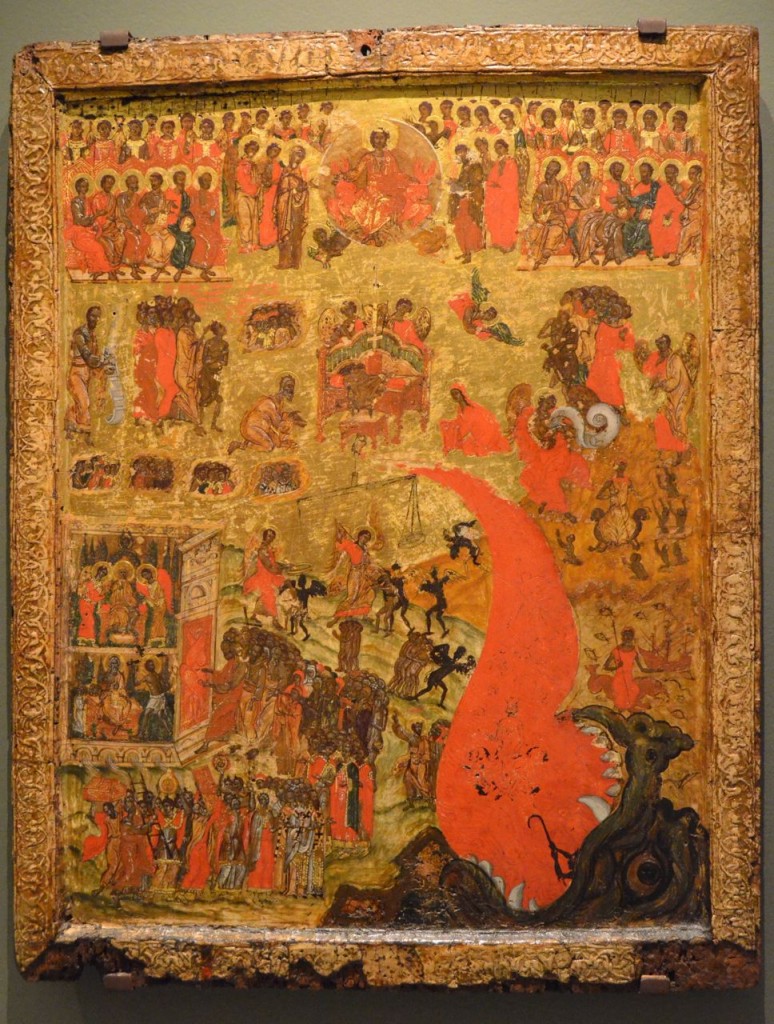 Was this the economic crisis? At an entry price of 4 Euros I would like to think not – that it was just a happy coincidence for me. I so hope that just after I left a coach load of excited children rushed in and did their bit to justify the hard work that has gone into creating such a wonderful cultural space here in Thessaloniki.