End of the first full day of my first visit to Thessaloniki – and I am certainly impressed so far. Main takeaways are:
Great weather – the UK is getting a cold snap – what a great feeling to have the warm sun on your face
Not a tourist resort – at least for global travelers – just the right balance of visitors enjoying themselves and locals out and about
Lots of music, culture and celebrations
I definitely lucked out on the celebration front – the city has just started a month of celebrations around Christmas, with children in particular loving the celebrations in the main square today.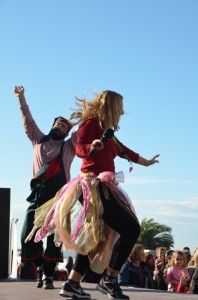 Greece is of course constantly in the news for all the wrong reasons – the miserable state of the economy and the impending and inevitable exit from the euro. Based on my first few hours here the people are friendly and full of life. Even the Chardonnay is totally reasonable..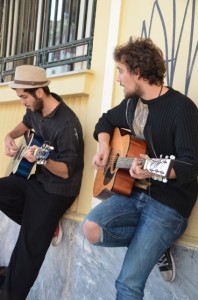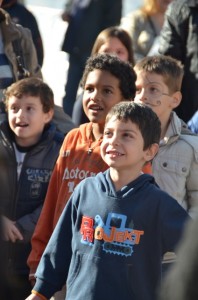 Just a shame about the sunsets..