Visiting Seville for the Easter Week ( Semana Santa ) is going to force anyone to confront their impressions of the power of the church here, and their influence on ordinary lives. 
I worry at seeing masked children being led to the parades by devout looking parents. What kind of impact does all this have on such impressionable minds?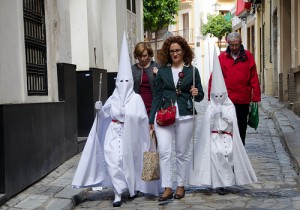 How wonderful to see that when the mask slips, children are still children.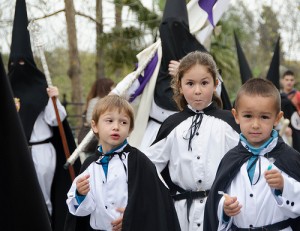 I think it is always difficult to be fair and balanced as an outsider – we just have our fleeting impressions. But I can't help feeling saddened by these dark churches sheltering anonymous, guilt-ridden people, particularly when they make signs of the cross to wax figures draped in gold..