Today is the last day of my vacation in Seville and by far the highlight has been learning Tango with Joao Alves.
I have so enjoyed our time together – Joao was accompannied by Begonia – a talented dancer who has only been learning for 8 months – and the two of them combined to provide the ideal learning experience for me.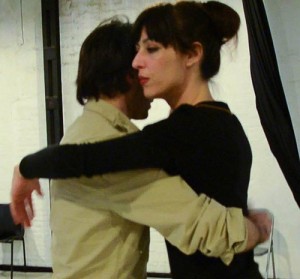 I loved the studio – it really is an urban space, somehow that just fits with what attracts me to Tango. I attended a beginners class, a workshop designed for absolutely complete beginners as part of a cultural day at the centre – and private lessons.
Error fetching Flickr photos: WP HTTP Error: cURL error 77:
I have of course only just started my own journey in learning Tango – but such a positive experience has made certain that I will keep going, and I will certainly be back to continue my learning experience with Joao.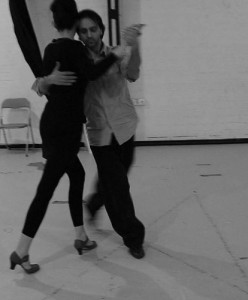 Thank you so much to both of you for making my time so enjoyable and positive! You are not just talented dancers but also great teachers and warm and friendly people – I promise I will both practice hard and learn some Spanish before I see you both again!