Please, just for me, forget the steps… Hold me, feel the music, and give me your soul. Then I can give you mine. ( SallyCat )
Surely this lovely quote is the goal of all of us who dance Tango?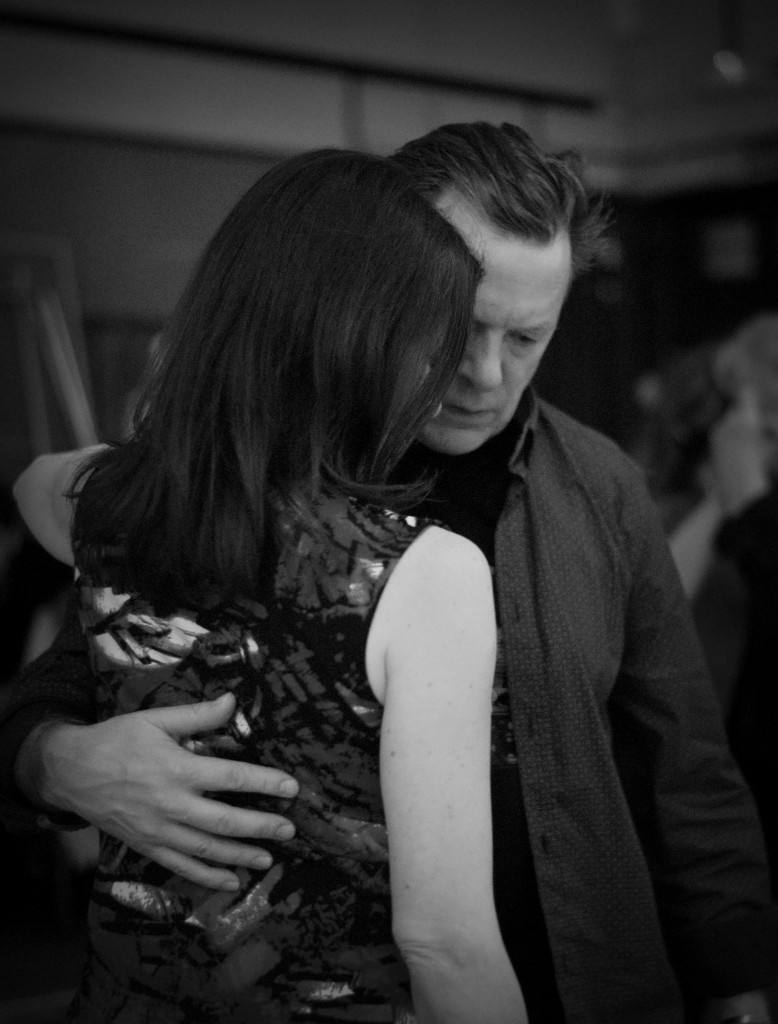 But what a huge ask for leaders – to be able to care for and look after the follower, make decisions for her – help her to dance the best she can – but still to give up everything, forget the steps and feel her soul.
When you dance tango, you must give everything. If you can't do that, don't dance.  ( Ricardo Vidort )
The bridge, the lifeline – what makes it possible at all – is surely the music.
To be a great lead, do not love the woman you dance with; rather, listen to the music and love it! Beautiful tango is a process of transference – your love for the music will be transferred to the follower, and she will be enchanted. ( John Vaina )