We work so hard at Tango.
Sometimes we can get a bit lost, feel that it isn't worth it – that nothing should be this hard.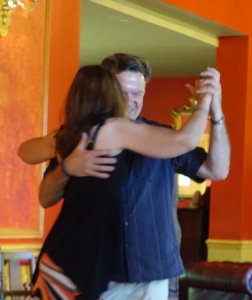 But then you dance with someone and you both just smile.
Tango is often such a wistful, sad and yearning experience. But inside so much of it is a wonderful chance to experiment, to play and just to enjoy yourself and the way you are both moving so freely to wonderful music and to each other.
In these tandas we absolutely understand why we do this thing. We do it for this. To celebrate our acquired skills. To enjoy the miracle of moving as one.
To dance.