Increasingly I want to travel into the Tango world.
To explore my connections with outstanding people and teachers. To free up my mind.
To be inspired.
This is such a special gift that Tango gives us.  An opportunity to expand into an infinite landscape of ideas. To experience something truly special.
Behind that final bell  – lies a wealth of talent.
It's a red pill blue pill thing – isn't it.
Do you really want to wake up to how much you never knew – how much you took for granted? It certainly isn't comfortable – it isn't for everyone.
If you would rather not know the reality  -it's easy – just don't go.
Stay having fun. Dance.
Don't shake yourself up. Stay doing what you did last week.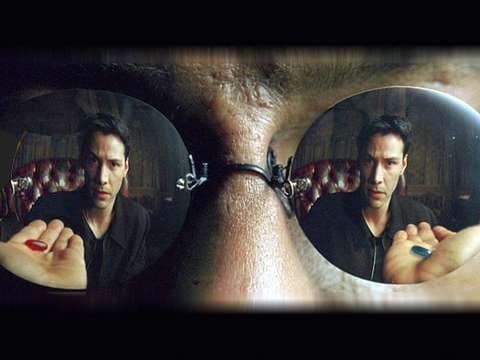 You take the blue pill—the story ends, you wake up in your bed and believe whatever you want to believe. You take the red pill—you stay in Wonderland, and I show you how deep the rabbit hole goes.
Me – I'm going Red.
So Red.
To the very, very best of my ability.