I have had a few Damascus moments on my own road to learning Tango. The most notable was a few years ago when I realised the importance – and complexity – of the music.
In that one moment paths opened to me that enabled me to completely change everything in my dancing. Of course to do so needed more years of study –  a change of priority and a new awareness. But in that transformational moment I completely understood  the importance of the music – I realised that I was indeed wrong before – and so much closer to my goals in that at least I now understood what I needed to do.
I have consistently sought after and recognised great teachers. That isn't a moment so much as a value. Who you learn from is so critically important, of course – but more like choosing the right road, once you have enough knowledge to even tell the difference.
But the latest moment is indeed another game changer – and it has come at a time to save me.  Or at least to give me a chance.
On the advice of one of my teachers about 2 weeks ago I sought advice from a dance trained physio. And yes – it turns out that my body is indeed beaten up.
So it doesn't in fact default to a perfect tango posture – and asking it to do so just by thinking about it is just not going to work for more than a few seconds at a time. If at all.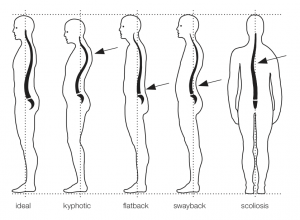 But these things are so improvable. Just dont ask your mind to do it- because it can't –
….in exactly the same way as it cannot in fact bend a spoon anywhere outside of hollywood.
Instead you in fact need a physical reset on your body. Pairs of opposing muscles can be treated when one side is too tense and the other too weak. Exercise programs can be set – and with your passion for Tango actually followed.
Deep tissue massage can break down blocks in the way that a million neurons cannot. Tense muscles can in fact be lengthened by someone who knows what they are doing – and what you are trying to achieve. Your pelvis can be put closer to where it should be.
And if – like me – you have been trying so hard with solo tango exercises and just getting frustrated – what a joy when it all comes together – when  your mind can play it's role and your body takes it's part because – finally – it can.