I am beginning to find the moments that ask deep questions of me as a relatively inexperienced tango leader to be very special indeed – to the extent that I now seek them out – I hover on the edge of failure as this precisely where the air is thin, the learning is deep and both the excitement and the improvement await.
To me there are 3 completely separate and very different questions  that hold up these mirrors for me to learn more about myself – moments where I can try to freeze time and linger longer.
1. The Big Ask
I am sure we all have these moments. A talented, charming, musical  and confident dancer, perhaps someone significantly more experienced than yourself, is unusually sitting waiting at a table.
You have watched her dance from afar – you know she is better than you – now is the moment when you need to ask.
But this is Europe not Argentina, she is talking to friends or in any event not sitting there staring ahead waiting to gracefully refuse or accept your cabaceo with no-one else even noticing.
So you have to move. At least into range where you can catch her eye – perhaps you even have to walk around the room. You have to take a risk.
If you don't move now the moment will be lost. Memories of the last woman who rejected you at a Milonga – childhood nightmares at school discos, the attraction of the kitchen at parties – whatever the ghosts they will rise up precisely because this is important if you are to progress.
You feel tense. You are not as good as her.
Enjoy discovering yourself, think about how you feel, what holds you back. What feelings and choices like this mean to you as a person. Decide how you want to live your life.
Then move.
Ask her.
2. The Ronda
A very different kind of challenge to The Big Ask. This is something that is in the background for the whole tanda, more appropriately  for the evening – and is so tough for me precisely because it is in the background, and for me much of my effort to improve is to bring her and the music into the foreground.
I am better now – I think – at focussing on only her and the music. But I remain poor at contributing to the Ronda, so that the milonga itself might be more coherent and alive because of my presence within it.
I need to finish the same distance from the more experienced leader that I started behind. I need not to drift towards the centre. I should be aware of every couple around me – what musicality they are feeling – to try to watch them with my peripheral senses – and if I can then in some way resonate with their musicality as well as our own.
This is a huge challenge for me – it seems to correlate with being very aware of your place in life – to not be too self-centred but to seek joy in the intelligent and musical participation of us all. This is a multi-layered story, as we zoom out from ourselves we become aware and appreciative of new patterns, spirals and turns. Couples move around the milonga in the same way that we move around each other.
Paradoxically the more I become lost in the music and the musicality of the follower the harder it is to contribute to the Ronda, to always be aware of my correct place within it. Reconciling these two is a big challenge for me.
3. When she chooses to walk through the other door.
This – I think – is currently the most important challenge for me if I am to progress as a leader.
It is a necessary part of tango that very often I will ask the follower to consider a particular response to an invitation – and she will for whatever reason choose quite another,
This moment – the split second that I realise she has chosen another way – is just amazing. I so wish I could get more time in this moment – that time would freeze and I could practise my response to her unexpected lead.
For now her follow of a different path is in effect the lead for us both. It is up to me to follow her – and in such a way that she never even guessed that I was asking her to consider some other response entirely. She should never know that we changed roles. Or if she does, she should smile.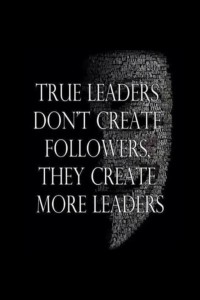 I know I fail when she tenses. When she charmingly whispers "sorry", or when our dance together stumbles – for a moment the magic is suspended – worse of all we just stop and then politely start again.
What I am striving for is the ability to completely welcome that act of creation, and the skill to use it so that we can both move forwards.
Summary
The Big Ask, The Ronda and the Other Door .. for me these test me as a leader.
I am sure that as I continue to stumble along my Tango journey more challenges will demand a different approach, a different skill set – another layer of this deeply fascinating and demanding experience.
I look forward to learning what they will be, and how they are going to help me to improve.