To start at the end – this self portrait – and what a distance from the early self portraits –  is curated for us as a final farewell as we leave the exhibition at the Tate modern.
And how apt that is – we have been on a journey of amazing depth and interest. And he has been our Virgil.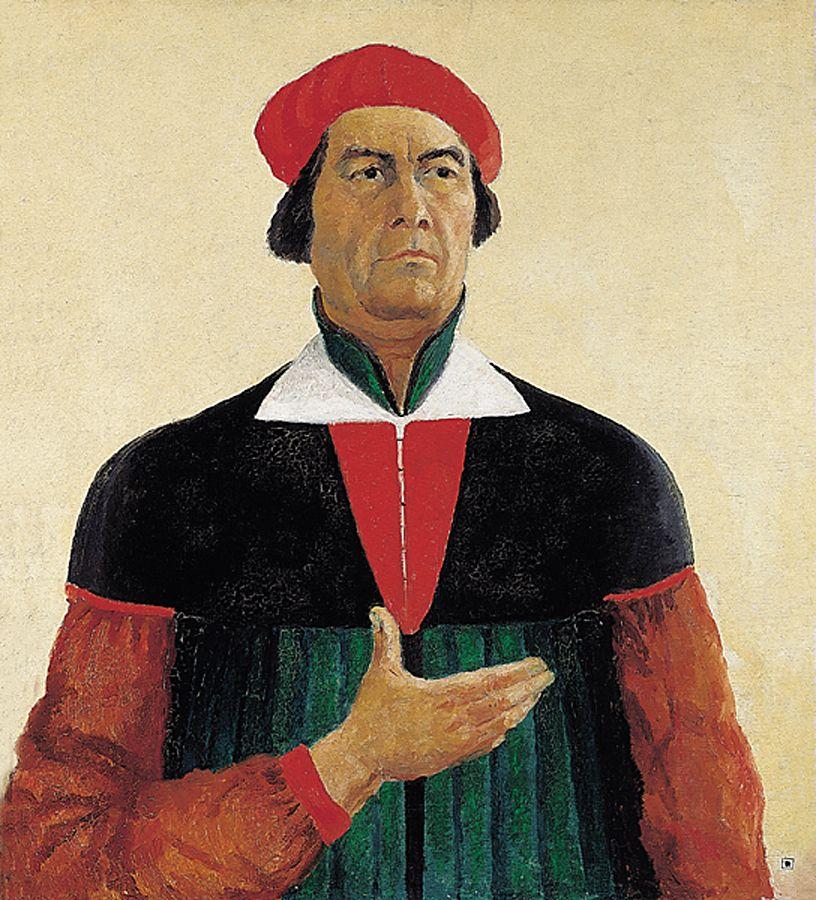 As we leave he looks over our shoulder with that provocative open handed gesture, dressed in those abstract colours – such  presence – returning finally to the figurative style that he started in, left and then returned to.
It was my work, my journey – do you now believe?
I have established the semaphore of Suprematism. I have beaten the lining of the coloured sky, torn it away and in the sack that formed itself, I have put colour and knotted it. Swim! The free white sea, infinity, lies before you. (Kasimir Malevich)
Swim!
The single image that moved me the most was also from his later work, there is something so compelling and yet so child like in these later images.
They are like beach huts.
In my dream the sea washes me out, brings me back again, it plays with me in a game that I do not even remotely understand – and then lifts me yet again onto the beach.
Exhausted I rise and I look at these huts. I have to chose one.
They are waiting for me to add detail, to breathe life into them – and in so doing destroy everything they stand for.
And I am not worthy – for in the act of choosing I must deny everything else, all future possibilities.
The sea breathes with me. In and out. In and out. It is so powerful. I am so tired.
I open a door.