I briefly met Federico Frangi last week in Barcelona. We chatted for a few minutes, I admired his work, I bought a small version of the one that he is showing me in this photo.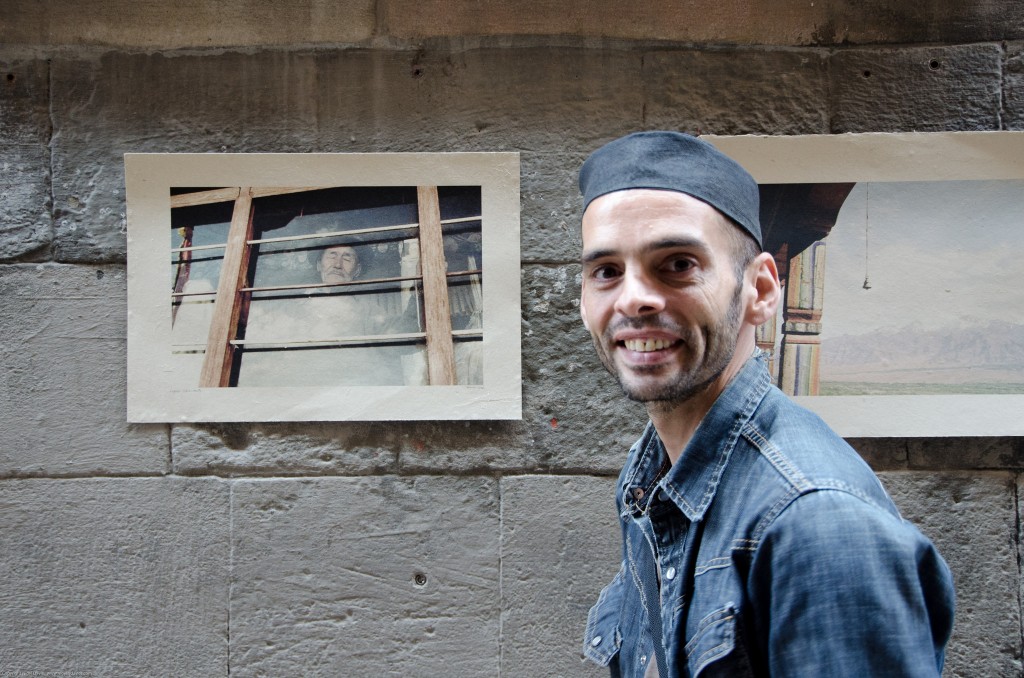 I admired so much about what he told me. Travelling thousands of kilometres on a motorbike across India. Using a camera that did not need a battery, printing on rice paper. Thinking about the meaning of each of his projects. Projects that took months of effort to conceive execute and present.
Many of his images are available here.
He described how in the photo I purchased Federico had been frustrated because the man had closed his eyes at the moment he took the image. But from that came the idea of presenting the project as this mans memories and dreams.
He talked about his plans to go back and find again the girl who had become one of his most popular images – to help her.
Thank you Federico and I wish you all the best with the next project – and I really hope you find her.
Let me know.